In England alone the NHS requires 6,000 blood donations every day to treat patients in need. And with over half our donors being over the age of 45, there is a serious need for new donors from the younger generations.

Dying For A Pint brings the serious subject of giving blood to the younger masses through Britain's pub and beer culture. Whilst we may be dying for a pint after a hard days work, there are millions literally dying for a pint.
The campaign consists of a primary print campaign reinforced by physical beermats actually being produced to be distributed to pubs around the UK and to get the facts and figures talked about over a pint itself.
Now go register and
give blood
! -
www.blood.co.uk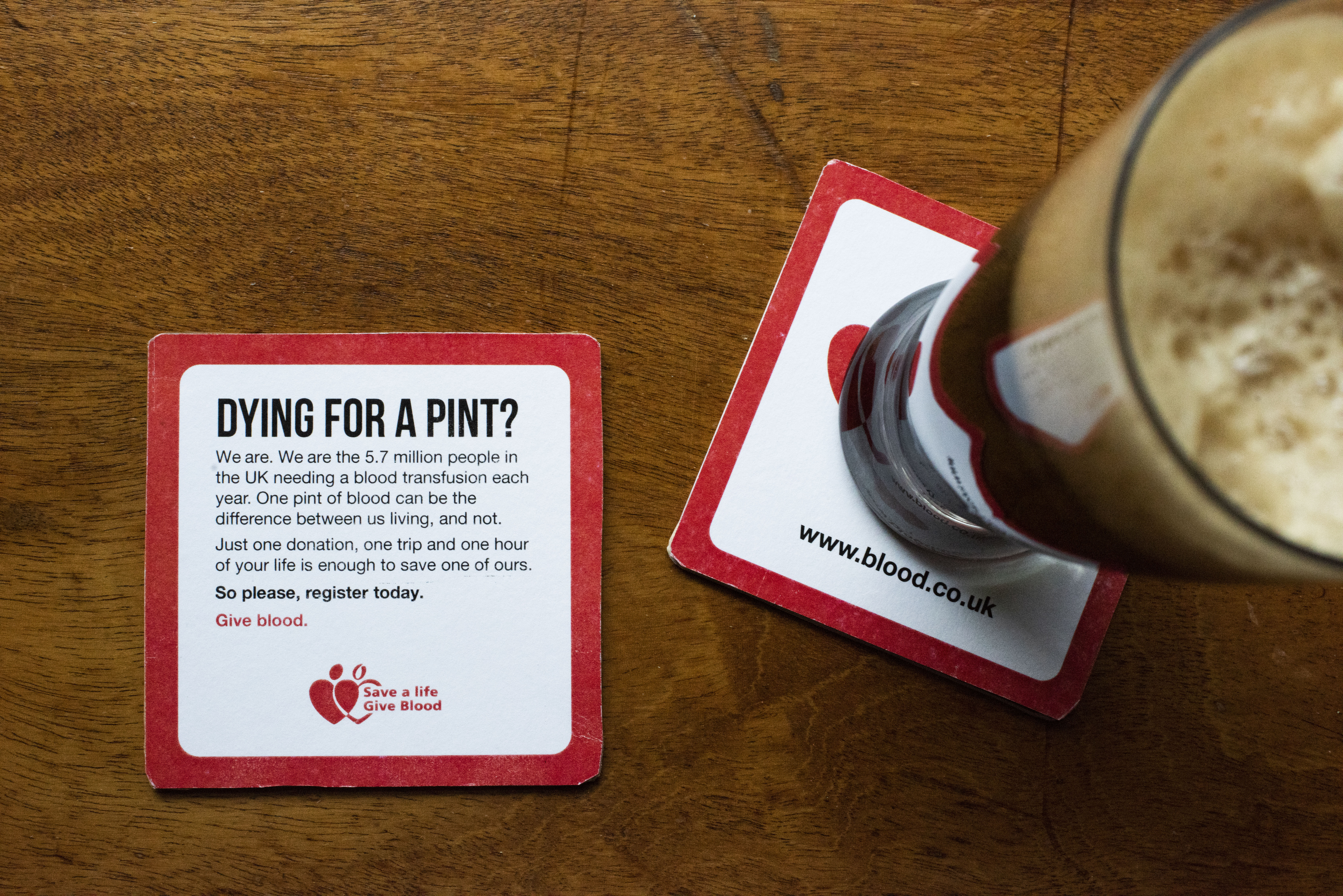 The second part of the campaign would be to have actual physical beermats, given to pub chains across the country. Bringing the message right to the pint.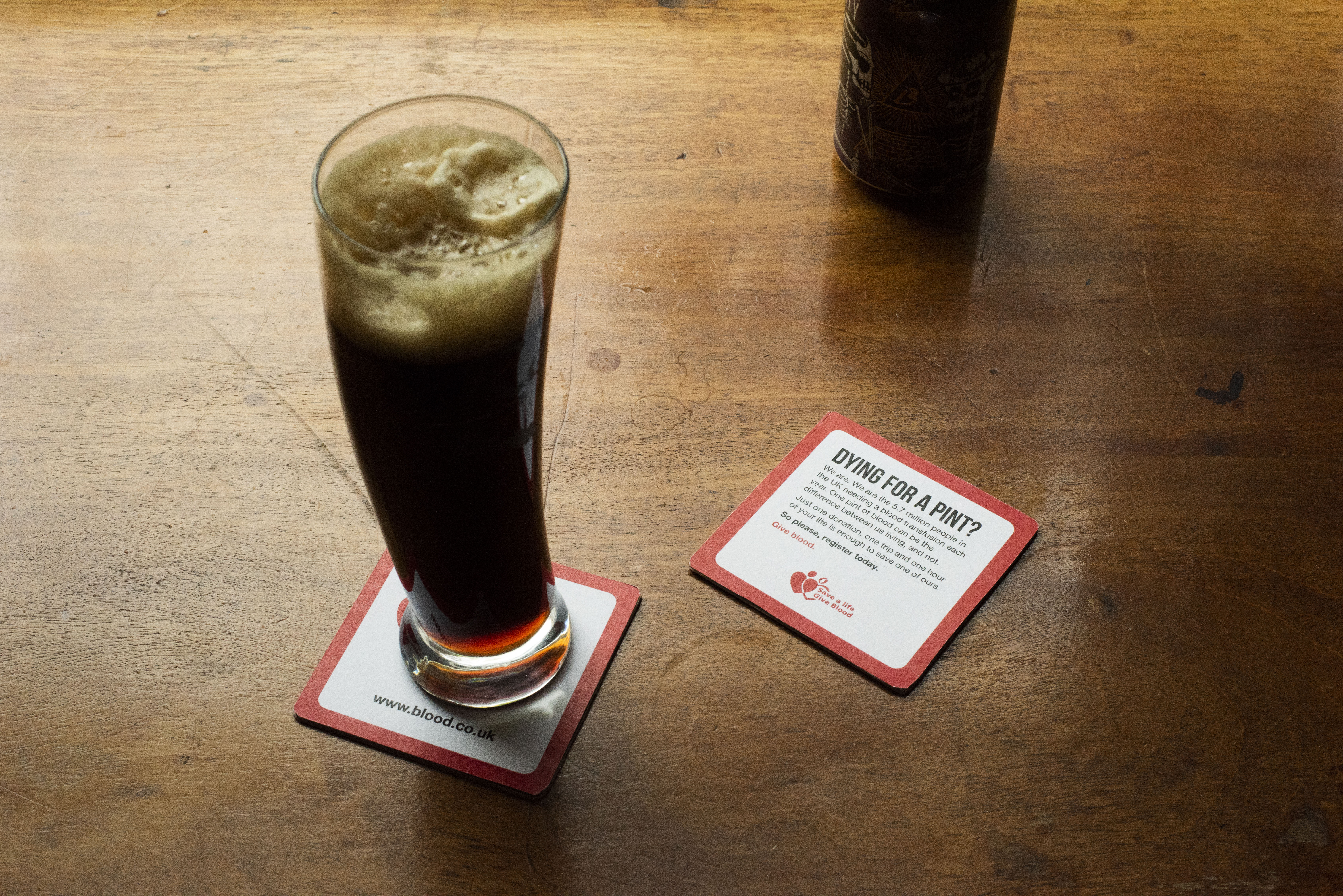 The idea could be pushed right across social media and easily be translated into a TV advert, however I believe these two touchpoints show that the idea has legs.